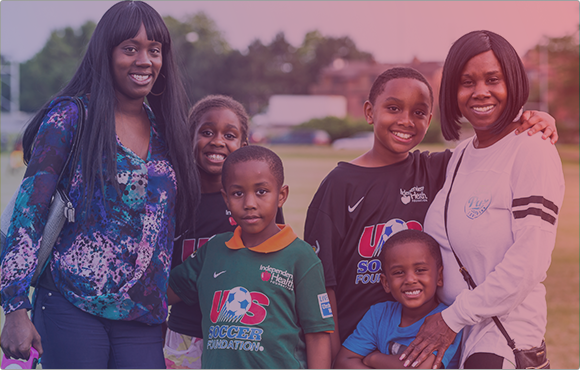 Soccer for Success is the U.S. Soccer Foundation's after-school youth development program that is proven to help kids establish healthy habits and develop critical life skills. Soccer for Success is offered free to participants by the Independent Health Foundation.
Soccer for Success pairs soccer drills with nutrition education, both of which are taught by consistent, caring coach-mentors whose primary focus is to provide children living in underserved communities with the opportunity to develop positive physical and social skills. Participants exercise for 75-90 minutes a day, at least three times per week, for up to 24 weeks in the academic year.
A key component of the program is mentorship. Each site is staffed by caring coaches who serve as mentors to the children who participate. These nationally trained coach-mentors are invested in the successful development of the participants. They take the time to get to know each child, their family and what motivates them.
Independent Health Foundation is a 501(c)3 organization that focuses on providing the Western New York community with the support and resources people can use to lead healthy lifestyles - today and in the future.
To learn more about the programs and resources Independent Health Foundation brings to the community please visit each tile below.